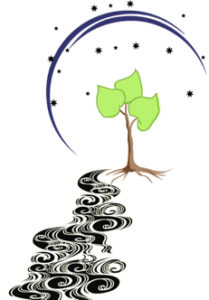 "The healing social life is found
when in the mirror of the human soul
the whole community finds its reflection
and when in the community
the strength of each one is living"
Rudolf Steiner, Motto of Social Ethics
The Growing Soul Program consists of a series of ten modules that can be taken individually, in succession or in any order the participant wishes to pursue. Each module aims to develop specific skills that will help you to …
become more conscious of your inner stimuli and actions
become more aware of the meaning and patterns in life events
become more mindful in your relationships with others
become more intentional in your interactions with the environment
become more creative and engaged in everyday life
Each module consists of seven group sessions and one individual integration session. The program is highly experiential, consisting of a mix of presentations, practical and creative exercises, group discussions, and personal reflection.
The Growing Soul Program will be developed over the coming years. All modules will be hosted in Cookstown.
Module 1:

Observing with Care
When: September 8th to October 27th, 2018 — 7 Saturdays
2:00 pm to 4:30 pm
Where: 7 Selby St., Cookstown, ON
Fee: $485.00 incl.HST
(Sign on to the newsletter to stay informed about all new courses and programs).
Coming Later:
Module 2: Meeting one Another 
Module 3: Working with Spirit
Module 4: Unfolding Life
Module 5: Living Soul
Module 6: Embracing Destiny
Module 7: Transforming
Module 8: Creating
Module 9: Engaging
Module 10: Stepping Up