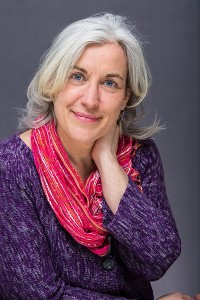 Hi,
My name is Sabine Cox. I am a psychotherapist registered with the College of Registered Psychotherapists of Ontario (CRPO). I have been working as spiritual psychotherapist, teacher, supervisor, and counsellor in private practice in Canada since 2000.
I was born and raised in Berlin, Germany. The city and the social and political realities of Germany at the time of my childhood and youth fostered a deep interest in people, history, and social and cultural connection in me. From earliest childhood on I also experienced the interconnection of people and their environment.
I  spent the first two decades of my working years in business.  In the late 1980s I finally found the courage to follow the call of my heart (and soul) and make a big life change. I went to Sussex, England to began studies in human based spirituality and spiritual research (anthroposophy). These studies introduced me to educational and therapeutic principles that includes the concept of spirituality and approach the human being and the human experience from a wholistic perspective. They gave me  clearer awareness of the many ways in which our own experiences are unquestionably and undeniably connected to and influenced by our environment, the people around us, our life experiences, and the history and experienced of many generations before us — as well as the well-being of the planet we are inhabiting.
After leaving England and following my husband to Canada I participated in a program to study the Spiritual Psychology of Fear with Robert Sardello. Later I enrolled in the Spiritual Psychotherapy training program at the Transformational Arts College for Spiritual and Holistic Studies (TAC) in Toronto. However, to this day my early studies in anthroposophy form a large part of the foundation of my work and continue to inspire me.
Since 2000 I have been working as a psychotherapist in private practice. From 2000 to 2010 I was a member of the counselling clinic at TAC. In 2004 joined the faculty of the Spiritual Psychotherapy training program and in 2005 became a supervisor to this program's interns. After a two-year period as managing director I left TAC in 2010 to focus on my own private practice.
Since leaving TAC I have not only deepened my own skills in psychotherapy through additional training and informal studies but also began to support other psychotherapists in their work. I help  colleagues new to the field in their process of setting up practice; I develop and facilitate professional development courses for practitioners; and I continue to act as supervisor offering individual and group supervision.
In my therapy practice I work with individuals over the age of 18, helping them find their own innate wisdom and knowledge. Knowing that some steps on our journey have to be shared, that some experiences can only be had when we are connecting to and learning from each other, I also work with couples in dedicated relationships, create and teach personal development courses and facilitate therapeutic groups.
In the summer of 2015 my husband and I moved to Cookstown, ON where I am keeping a home office. I relish the closeness to Mother Nature while also appreciating being close to the cultural richness of the city. The new location has enabled me to also offer Walk-and-Talk sessions for individual psychotherapy.
I would be honoured to be your guide on a stretch of your path.
Finding the right therapist is not always an easy task: the skills of the therapist need to match your needs; location and affordability may be an issue; and maybe most importantly, there has to be a good personality match between you and your therapist. This article provides some helpful thoughts for making that choice.
CRPO registration no. 1046. For more information about the CRPO, please click here. To access the College's Public Register, click here.