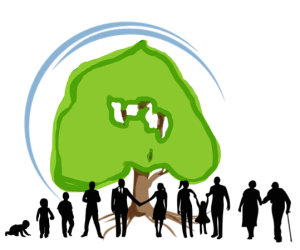 The only thing constant in life is change.
Although we all know that this is true, change remains one of the most difficult things to handle for most people. Change happens in many forms and to many different degrees every day of our lives. Other changes happen unexpectedly and may require a complete rethinking of our believes, assumptions, and patterns. But the most vexing changes are those that are inevitable, expected, and yet unknown: Life Transitions.
We don't generally think much about what it means to grow from being a child into being a teenager or from being single to being a partner and having children. We know that we will (most likely) at some point grow older, retire — but few of us think about what that means in everyday life. And yet, all these life transitions usually are accompanied by some very deep inner changes. Our self-image changes through them, our understanding of ourselves and what we are capable off. We face different and new challenges and responsibilities. We have to adjust to new limitations. We are asked to open to new ideas and possibilities. We have to face and overcome our fears and prejudices.
Life transitions are turning points in our life-story and how we navigate them defines how the rest of our story goes. Much hinges on them and all too often we only think of them when they are creating problems in our lives. Working consciously with those times in our lives can be a deeply rewarding and enriching experience, one that helps us expand who we are in the world, rather than pushing us around in it.