Working with Archetypes — a video introduction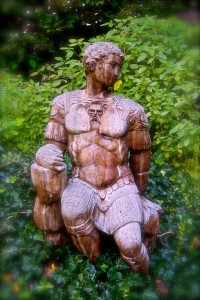 Beautiful Haliburton Forest — a video tour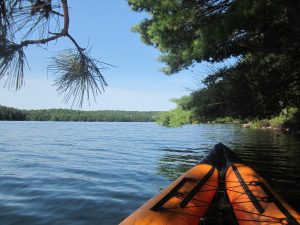 The concept of archetypes is as old as mankind and yet today as exciting and fitting as ever. We all know within ourselves some of those energies that seem bigger than we are, connected to what Jung termed the Collective Unconscious. We may feel like a Gambler when we go, yet again, for another job. We may be known as the Jester or the Knight in White Armor. We may have felt like a Victim or look at the world like an Innocent Child. And we may have seen many of those energies and others in the people around us.
Looking at our own core energies and identifying our own core archetypes can help us better understand our own reactions to life's curve balls and challenges and consciously work towards changed behaviour and communication.
This intensive summer retreat workshop is combining the archetype work developed by Caroline Myss with concepts from Jung's work, the idea of Sacred Space and our Soul's Place, and experiential exercises to bring it all together and make it a deeply personal experience. Working with these concepts can change how you see yourself and experience life. So, step forward and tap into the archetypal energy of your Explorer.
We will spend four days together in beautiful Haliburton Forest and Wildlife Reserve where we will delve deeply into the exploration of our archetypes through both individual and group work. Sharing living space and meals with each other we will be able to observe our own archetypes in interaction with others. Spare time can be spend in the beautiful surroundings of the Forest, swimming in the lake on a campsite available to the group, or watching the wolves at the Haliburton Wolf Centre.
Group size is limited. Registration on a first come, first serve basis. Special deposit and cancellation requirements are in effect that supersede the usual cancellation policies.
Semi-private accommodation (click here for pictures of the cabins and rooms: Snowmobile 1 and 3). Breakfasts and lunches included. Dinners can be added at registration or participants can provide their own dinners. The Halliburton Forest and Wildlife Reserve has a fully licensed restaurant: The Cookhouse Restaurant. Other restaurants can be found in West Guilford, Minden, and Haliburton (driving time varies between 20 and 45 minutes). Meals can also be prepared at the cabins in co-ordination with the group's meal preparation.
When:  The 2018 event has been cancelled. Please stay tuned for 2019 dates.
Detailed schedule available with the registration package.
Where:   Haliburton Forest and Wildlife Reserve, West Guilford, ON

Fee: $750 plus HST
Two-person special — SAVE $100 PER PERSON:  $1300 plus HST
Includes:
All materials and handouts
Accommodation (semi-private)
Four breakfasts
Three lunches
One cold dinner on check-in day
Snacks on all days
Entrance fee to the Forest and access to the group's campsite
Please note:

entrance

to the wolf centre is extra
A deposit of 25% is required at time of registration. In case of a cancellation before the registration deadline, this deposit will be refunded minus a $25 administrative fee. For cancellations on or after the registration deadline the deposit is non-refundable.
Dinner fees:
Participants have the option to have prepared dinners at the cabins / campsite or to provide their own dinner (restaurants or make your own in co-ordination with the group's preparations). If you wish to have a dinner prepared, there is an extra fee of $9.00 for each dinner.
PLEASE CLICK HERE TO REQUEST A DETAILED SCHEDULE AND A REGISTRATION PACKAGE NOW!