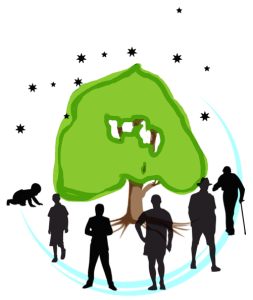 "[Biography work] is a schooling path to strengthen and stretch our "I" and to develop faculties for meeting our fellow human beings: capacities of observation and thinking, of tolerance, empathy and interest. It instills us with gratitude for all that comes to us, opening a path to the sensing of karma."
Margli Matthews (Foreword to "biographical work – the anthroposophical basis)
This is a workshop in the traditional meaning of the word: it is designed to not only give a first overview of the seven-year cycles and the many ways of working with them but to explore and work with our own biographies in a safe and supportive group setting. Through the development of individual timelines participants can gain a deeper understanding of the archetypal forces and patterns of these cycles in their lives. Through art work and sharing a deeper understanding of the individual expression of those patterns in each participants own life can be gained.
Group size is held to six participants to allow for a personal and safe experience. Meetings include theoretical information, exploration, personal sharing and art exercises. Weather allowing, some creative exercises may be done outdoors. Some work in between sessions is encouraged to receive the fullest benefit from this workshop. Topics explored include:
the seven year cycles
planetary influences on the life cycles
working with the biographical chart
turning points and crisis in biography
etc.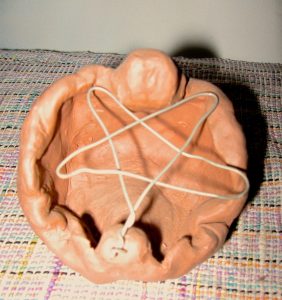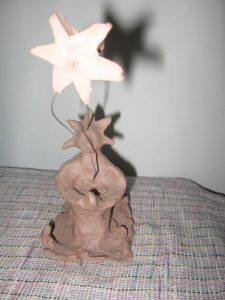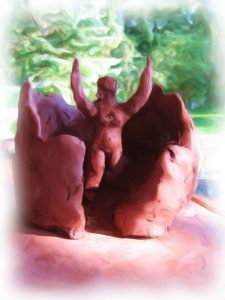 (Biographical clay work by Sabine. From left to right: Birth :: 28-35 :: 42-49)
Where: 7 Selby St., Cookstown
When: 10 meetings, weekly, Mondays 5:00 to 7:00 pm, October 15th to December 17th, 2018
Fee: $360 incl. HST and all materials
Testimonials:
"Great workshop! I learned so much new information and was able to get insight into my own life from the material presented. I would highly recommend this workshop for anyone."  Monique M.
"A beautifully put together and well thought out and executed course that enlightened the understanding of the stages of life and opens one up to the enormous possibilities ahead. I learned so much and am eternally grateful Sabine." Linda