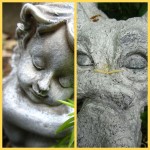 We all dream. Dreams are the gateway to our soul, its way of letting us know what needs our attention. Working with our dreams is easier than you may think: it is creative, enjoyable, and informative.
Join me for an exploration of the world of dreaming. In this 5-session course you will learn:
– About the history and science of dreaming
– The secret to keeping a dream diary
– How to start your own dream dictionary
– The language of your dreams
– How to take dream messages into daily life
– How to use dream experiences to enhance your life
Each class includes an experiential exercise and / or meditation.
Group size limited to 6 participants.
When: Not currently scheduled
Where: 7 Selby St., Cookstown, ON
Fee: $285.00 – incl. HST