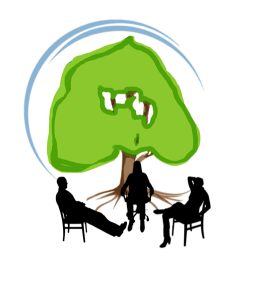 The quality of your life is the quality of your relationships.
Anthony Robbins
There are many different forms of group counselling: open or closed groups, time limited or open ended groups, themed and conversational groups, gender or topic specific groups, etc. One thing all group counselling work has in common is that it offers participants an opportunity to explore their emotions, behaviours, and beliefs in relationship with others.
Some of our blocks, issues, and beliefs are difficult to work with in individual therapy as they only become apparent when we are faced with others. Group therapy offers a save and supportive forum to observe, be made aware of, and adjust those blocks, issues, and beliefs. I offer closed groups, thus allowing participants to get to know each other deeply which builds trust and support for each other. The groups are time-limited and themed in order to provide a guideline for the inner and outer explorations. The group explores the theme together — in theory and in direct, living relationship to their own experiences and questions. In the past themes have included chakras and energy, heart-centred living, conscious relationships, self and nature, and more.
Coming together in a group of like-minded people; discussing our everyday life problems, fears, hopes, and plans; supporting each other through changes and challenges – all this is part of a healthy and emotionally balanced life.Come out and experience the difference supportive and caring sharing from the heart can make. Learn more about yourself as you interact with others.

CURRENTLY NO GROUPS ARE OFFERED.