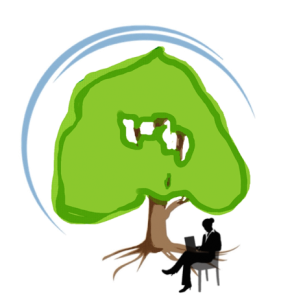 Stressful and busy agendas, great distances and heavy traffic all seem to make it perfectly natural to have a therapy session online in the safety and comfort of one's own home. And sometimes online-therapy is the perfect solution for those who truly have a difficult time to connect in person with their therapist.
However, online therapy has some unique challenges that need to be understood and addressed in order for it to be safe, effective, and satisfying for the client.
1: Confidentiality and Privacy Issues
Online work is inherently unsafe. Computers can be hacked and conversations that are conducted via satellite connections can be interrupted. In order to provide my clients the highest possible privacy and confidentiality assurance I do not conduct online session via Skype or any other online platform.
I offer online sessions through a secure web-host. SecureVideo provides medical professionals in North America with a platform for online consultations that comply with the stringent privacy requirements formulated by governments. SecureVideo is PHIPA and PIPEDA complient.
In order to use this platform, clients are required to download SecureVideo's software on their computer. This is a one-time activity that is relatively easy and very well described when the first online session is booked. Reminders are sent to the client via email before the session. A computer with camera and a good sound system (or headphones) is required for online therapy to work.
2: Private Space and Focus
Some of the very advantages of doing therapy from your home can also become stumbling stones for successful therapy. Yet it is easy to create the environment at home that will support your emotional, psychological and / or spiritual work during your online therapy session.
Create an interruption free zone. Close the doors to the room where you are sitting. Let family members know that you can not be interrupted. Arrange for a babysitter for the kids. Turn off the house phone, radio, TV, etc. in your "therapy room". And disable alerts and notifications for emails etc. on your computer.
Get comfortable — but not too much. Find a comfortable place where you can sit at the computer without getting stiff or twisting your body. However, treat your session like you would treat a session with your therapist in the room.
Keep the sound down. If sound carries in your home, consider using headphones so that you can be sure that your family members aren't overhearing parts of your session.
Stay hydrated. Set up a cup of tea or a glass of water before the session starts so that you don't get unfocused when / if you get thirsty.
3: Emotional Support
Deep emotional work can be difficult in online therapy. Without the support of another human being in the room some people feel too vulnerable or are worried that they won't be able to keep themselves 'safe' when they let go emotionally. On the other hand, some people allow for more emotional "letting go" if they aren't facing their therapist. Either way, there are some ways to provide emotional support during and after an online session that may be worth considering.
Keep the Kleenex close. Make sure that you have tissue paper close at hand during your session.
Book extra time. Allow for an extra 10 minutes after the session to decompress and collect yourself. If you were visiting your therapist's office, this would be the time you'd spent getting home.
Have your journal at hand. Like after an in-person session, journalling can help sort through and normalize some emotions that have come up during a session.
Get help if needed. Again, like after an in-person session sometimes it may be best to call a friend or to go for a long walk in order to let the emotions settle slowly.
4: Technical Set-up
The thing getting most often in the way during online therapy sessions is technology: the headphones don't work, the computer freezes up, the camera dies, etc. If something breaks or stops working during a session there isn't much we can do. I develop an alternate plan for such situations with each client before we start working in online therapy. Alternatives may include finishing the session by phone or rescheduling for a later date.
In order to avoid unnecessary complications, please ensure that your technical equipment works as best possible. Try out the headphones and the camera, charge up the batteries of the laptop. And please download the software from SecureVideo well in advance of the first session to avoid last minute complications.
Finally, before our first online therapy session, I require some personal information and your signed consent for my files. Please download the forms and fill them in to the best of your ability. If possible I'd prefer that you scan in the finished forms and email them to me at sabine@sabinecox.com. Alternatively you can mail the forms to me:
Sabine Cox
7 Selby St.
Cookstown, ON
L0L 1L0