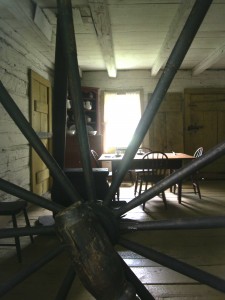 Guided imagery is a highly variable and effective tool for psychotherapy. Especially in working with past-life experiences, Guided Imagery offers a good middle ground between the often unconscious work of hypnosis and the highly conscious work of Destiny Learning.
This workshop offers psychotherapists with a good knowledge of Guided Imagery additional tools to work specifically with Past Lives. The workshop has a strong focus on …
developing imageries for past-life work
preparing the client for the work
what to look for when working with past lives
how to bring past-life insights back into this life
possible pitfalls of past-life work in general and past-life imagery work in specific
This course is for psychotherapists with a good practical knowledge of the Guided Imagery process. It is highly practical in design, intended to create more fluency and spontaneity with the tool in past life work.
Includes experiential exercises / Guided Imagery. You will be asked to do your own imagery work during this course.
15 professional development hours
Timing:
2 days — 10:00 am to 5:30 pm — not currently scheduled
Where: tbc
Cost: $300.00 (incl. HST)
Materials and handouts are included
REGISTER NOW!
You will receive a confirmation email with payment options and detailed directions.