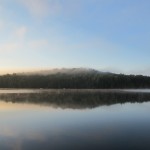 Every day our environment, our situations, our relationships and our practices inform us about ourselves and our path. But are we seeing a clear picture or only a dappled image?
This workshop invites you to explore your story through the reflection of your clients. Through mapping our original story as seen in these reflections, and then searching for new frames we can re-author our own stories.
Join me for an afternoon of support with those little and big triggers, projections, and counter-transference that can make life difficult and yet carry so much opportunity for personal growth.
Creative writing, movement, personal time for reflection, and group sharing all combine for a strong and deep personal experience.
5 professional development hours
When: Saturday Nov. 3rd, 2018 :: 10:00 pm to 3:00 pm
Where: 7 Selby St., Cookstown
Cost:
Early Bird – book by October 12th:  $125.00 (incl. HST) —  no vouchers
Full Fee : $150.00 (incl. HST) – vouchers accepted
Materials, handouts and finger food lunch are included.
REGISTER NOW!
You will receive a confirmation email with payment options and detailed directions.
Testimonials:
An eye-opening experience, in a good way as awareness is the first step to change / choice / healing. I have received many insights into myself to work on now. A very great course.
Monique H., Whitby
Went good and deep — very important for a workshop of this kind! Importance of the combination of group sharing and individual work was also nicely balanced.
S.P., Toronto