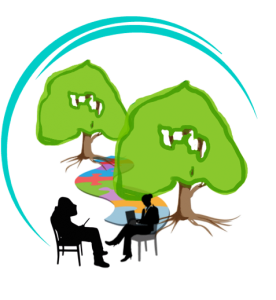 I am a psychotherapist with over 15 years of experience in private practice and teaching. I have been an active supervisor since 2005, supervising both for the Canadian Professional Counsellors Associations (CPCA — MPCC-S #2024) and from 2005 to 2011 for the Transformational Arts College of Spiritual and Holistic Training (TAC). I completed a 30-hour training in supervision with the Ontario Association of Marriage and Family Therapy (OAMFT) in 2015 and am registered with the College of Registered Psychotherapists of Ontario (CRPO #1046).
Currently in Ontario many psychotherapists and counsellors are working independently. Some may have their practice in a holistic health clinic or in a chiropractor's office; others may be working in their own clinics or share office space with colleagues; but overall most of us work in relative isolation.
This situation can lead to a variety of problems:
Feeling insecure or too secure about our work because there is nothing to compare it to
Feeling stuck with a client and not knowing how to move on
Falling into unprofessional or unethical patterns due to lack of reflection and feedback
Missing transference or counter-transference situations
Becoming dependent on clients for feedback on our work
Not having referral partners
Etc.
Supervision and clinical consultations can help prevent many of these possible pitfalls. Working with an experienced supervisor or peer offers a forum for learning, reflection, and discussion. It offers the professional psychotherapist of any level the support needed to practice with confidence and peace of mind, being of service to his / her clients and staying grounded and centered in himself / herself. In light of this I offer the following services to my colleagues
If you would like to learn more about the difference between Counselling and Psychotherapy, please have a look here.