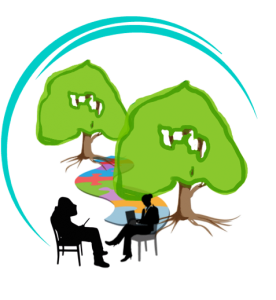 But when one is young one must see things, gather experience, ideas; enlarge the mind.                                      Joseph Conrad
One of the most valuable part of any training is the phase of active learning: internship, apprenticeship, practical experience. This is where we learn how to truly be what we have learned to do. This is where theory becomes practice and we find our own style, our distinct approach, our preferred methods of working. This is also where we make mistakes and learn from them.
Having a place to talk about issues coming up in our work with clients is an important tool to learn how to practice safely, how to approach different situations, and how to best bring our learning and our personal experiences into the work with our clients.
Counter-transference is easily overlooked when we practice in isolation. Transference issues can become challenging when not addressed creatively. Gathering different perspectives on a client's issue, finding new approaches to a client's situation expands our understanding for the depth and complexity of our clients' experiences.
What I offer:
Individual supervision or dyad supervision with a registered psychotherapist (CRPO #1046)*
Acknowledged supervisor with the CPCA (MPCC-S #2024)*
Compliance with current requirement for supervision by the CRPO (new guidelines are being developed at this time)*
Dedicated and focused time for reflection and support with client work and related questions
Collaborative and integrated approach to supervision
Support in understanding and implementing modalities and approaches
Report-based, self-reporting supervision
Supervision agreement formulated based on individual needs and training requirements
Support in

recognizing and formulating your client's main issues, possible blocks and triggers (projection / transference)
exploring your own possible blocks and triggers (counter-transferrence)
developing treatment strategies
choosing appropriate interventions and tools
examining possible biases
establishing appropriate professional boundaries
and more
Individual sessions are offered in 1/2 hour increments in person or online, by appointment only (phone sessions are possible in special circumstances).
Group work can be part of our supervisory relationship. However, since groups offered by me are mixed groups (consultation and supervision), some individual sessions have to be scheduled alongside group in order to provide the thorough overview of your client work that is required in a supervisory relationship.
Supervision is based on an individual contract that outlines…
number of supervision hours requested
duration of our supervisory relationship
frequency of supervision meetings
special areas of attention if required
style and methods of your practice
approach and style of supervision
frequency and format of feedback
etc.
The details of this agreement will be discussed and formulated at the beginning of our supervisory relationship and revisited frequently.
In alignment with my therapeutic practice, I offer a first meeting of approx. 15 minutes free of charge. This is NOT a supervision meeting but an opportunity to get to know each other and to develop a supervision agreement if appropriate. This meeting can be held in person at my Cookstown office, online via Skype or on the phone.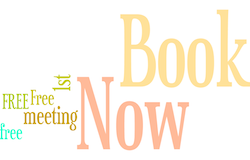 You can also call or text me at 416.889.5291.
For general policies please click here.
To access and download supervision forms
You may also be interested in…
Philosophy and Fundamentals of my Approach to Supervision in Psychotherapy
* I am a psychotherapist with over 15 years of experience in private practice and teaching. I have been an active supervisor since 2005, supervising both for the Canadian Professional Counsellors Associations (CPCA — MPCC-S #2024) and from 2005 to 2011 for the Transformational Arts College of Spiritual and Holistic Training (TAC). I completed a 30-hour training in supervision with the Ontario Association of Marriage and Family Therapy (OAMFT) in 2015 and am registered with the College of Registered Psychotherapists of Ontario (CRPO #1046).