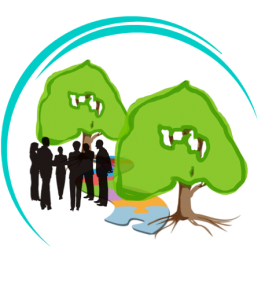 Peer Supervision and Consultation Groups for Psychotherapists and Counsellors are meetings of mental health professionals with a wide variety of experience and practice hours.
Participants are usually in private practice and have completed their training in psychotherapy. Beyond that, however, experience levels may span from seasoned therapists who have practiced for five or more years to those just starting out and still requiring supervision as part of the registration process with the CRPO (please see below for further requirements). Furthermore, counsellors who are not registered with the CRPO and are practicing outside the scope of practice of psychotherapy are also welcome to join these groups when certain prerequisites are met (see below for details).
Participants share from their experience and support each other with their questions and concerns about their practices and client-work. Personal concerns can be brought to the group if they are impacting the therapeutic relationship as well as new learning and interesting information. The mixed character of the groups supports creative and constructive learning: those new to the work will benefit from the experiences and questions of more seasoned colleagues; more seasoned therapists will stay up-to-date through hearing about new teachings and requirements of newer colleagues; counsellors will benefit from understanding some of the deeper issues faced by psychotherapists, while psychotherapists will have opportunities to support counsellors in the more preventative and informative work they are doing.
Group size is strictly held to eight (8) participants in order for the work to qualify as clinical supervision for those who are applying to the CRPO. Group sessions are three (3) hours long and are scheduled once a month. Six (6) sessions constitute a rotation and participants are asked to commit to a full rotation at a time in order to build a cohesive and supportive group environment. Each session is roughly divided into three parts:
Client Related Work: participants bring forward questions or concerns they have encountered in their work with clients. The group gives input, asks supportive questions, and offers perspectives and alternative options. This usually takes about 120 minutes of session time.
Social Connection: a short break (often with lunch or a snack provided by a volunteer from the group) gives participants an opportunity to connect socially, catch up on news, and do some networking. This usually takes about 30 minutes of session time.
Practical Information: interesting information about news in the field of psychotherapy and / or topics that are important to safe and effective practice are presented by me. Topics include news about the CRPO, how to recognize and combat burn-out, professional record keeping, etc. This usually takes about 30 minutes of session time.
Specific requirements for Interns / Therapists in Training:
Those who require full supervision for their registration process with the CRPO can join the mixed supervision and consultation groups as part of their supervision hours. However, in order for the hours to count towards supervision, some individual or dyad supervision will have to be booked alongside the groups to allow Sabine to have a deeper understanding into all your active cases and to follow up on each client in detail. The number and frequency of individual sessions will depend on the number of clients you carry and will be determined in a personal conversation with Sabine. For more information about individual supervision, please click here.
Specific requirements for Counsellors:
Those who have decided not to register with the CRPO and practice outside of the scope of practice of psychotherapy still may join the mixed supervision and consultation groups as part of their professional development work. In order to do so, counsellors have to agree, in writing, to the strict confidentiality requirements that the psychotherapist members of the group have to adhere to (see Professional Standards of the CRPO for more details). Furthermore, should Sabine or any of the other group members notice that a counsellor member of the group is practicing within the scope of practice, this will be brought to the attention of the counsellor member immediately. The counsellor member will be expected to immediately notify his / her client of the situation and refer the client to a psychotherapist registered with one of the Colleges allowed to use this title and practice within the scope of practice of psychotherapy.
If you are interested in this, please click here to start your registration process now!
Location:
MIXED GROUP – IN-HOUSE and ONLINE:  This group is full, registration is closed
7 Selby St., Cookstown, ON, L0L 1L0

Dates and times:
Every second Friday of the month, 10:30 am to 1:30 pm
October 12
November 09
December 14
January 11
February 8
March 8
ONLINE GROUP: Four spaces still available. Register soon.
Dates and times:
Every first Wednesday of the month, 5:30 pm to 8:30 pm (TBC)
October 3
November 7
December 5
January 2
February 6
March 6
Fee:
$320.00 incl. HST for six sessions