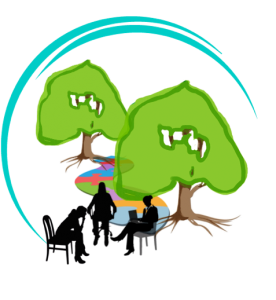 Working with peers is powerful as it allows us to see ourselves mirrored in others. Supervision dyads (supervision sessions for two supervisees with one supervisor) for interns and therapists in training offer participants an opportunity to share and discuss problems, concerns, and blocks in their therapy work in the relative privacy of a small group-like setting while giving them the one-on-one attention that can be so important to developing proper understanding of one's own therapeutic work.

Facilitated and directed by an experienced psychotherapist (I have over 15 years of experience and am registered with the CRPO – #1046) dyads for supervision offer the best of both worlds:
direct, personal, one-on-one attention to details in client work and safe use and understanding of self in the therapeutic relationship
mirroring and feedback from the other participant
connection to and learning from another therapy intern, a peer with similar training and interests
an affordable way of getting supervision without having to wait a month for a group supervision meeting
Dyads are designed to be acknowledged as clinical supervision. Participants are encouraged to support each other through creative feedback and respectful and constructive criticism where appropriate. If serious practice issues for one participant become apparent during a dyad session, I may ask that participant to book an individual supervision session with me or another supervisor or to connect with their personal therapist (e.g. in case of serious counter-transference issues).
It is preferred that interns come to this form of supervision with a partner for the dyad. However, I am keeping a list of interested interns and will help to match them up with a partner for dyads if and when possible.
Supervision with me is self-reporting. This means participants are asked to come to sessions prepared with notes on and records of their client sessions and follow-up reports re: input from previous sessions. Participants will be asked to formulate a goal for the supervisory process and regular check-ins with regard to those goals will be part of the dyad sessions.
Supervision for interns, individually or in dyads, is set up for a period of time decided upon at the beginning of the supervisory relationship. A minimum contract of six (6) months is encouraged.
Dyad sessions can be booked for two hours or longer, e.g.  two and a half hours. Dyad sessions can be facilitated in person in Cookstown or online upon agreement.